Kitchen and Bathroom Tile
While tile can transform just about any space it touches, it's a tried-and-true favorite option for kitchens and bathrooms. Offering enduring resistance against moisture, humidity, splatters, and splashes, tile is a natural choice for your bathroom floor or your kitchen backsplash. Tile isn't just for kitchen and bathroom floors: it can also go on your walls and inside your shower! At Carpeteria Carpet One Floor & Home, we can help you pick out the perfect tile for your next bathroom or kitchen project- whether you're considering a complete remodel, or a small and impactful update, with options in ceramic, porcelain, and stone.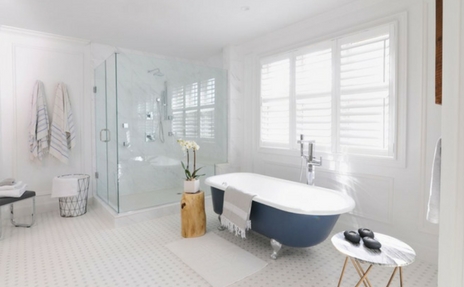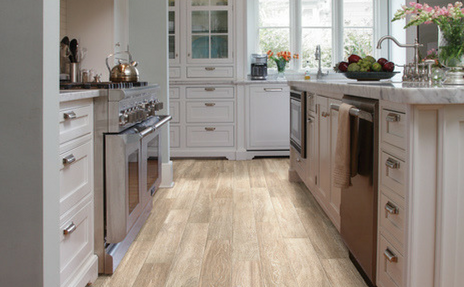 Best Tile for Kitchens
Your kitchen floor is a wonderful home for ceramic tile: a traditional favorite that's naturally strong and enduring. Ceramic tile is also a wonderful choice for your kitchen backsplash, as it not only boosts style, but it will pose a practical barrier against those inevitable food splatters. Easy to clean and extremely dense, tile flooring is always reliable option for your kitchen: the heart and soul of your home.
Best Tile for Bathrooms
When it comes to creating lasting beauty in your bathroom, it's hard to top waterproof tile. Since tile is inherently resistant to temperature and climate changes, and offers many waterproof options, it's naturally adaptable to the bathroom environment. Stone and porcelain tile are among the smartest tile types for your bathroom, as they are slip-resistant and assist in safer footing while existing the shower or bath. In addition to providing gorgeous and reliable flooring, this tile is also great on your shower walls.
Want to learn more about tile options for your next kitchen or bathroom update? Visit one of our three showrooms in San Diego and San Marcos and let our resident tile experts help you pick the perfect tile to brighten your bath area, or add creativity to your kitchen.